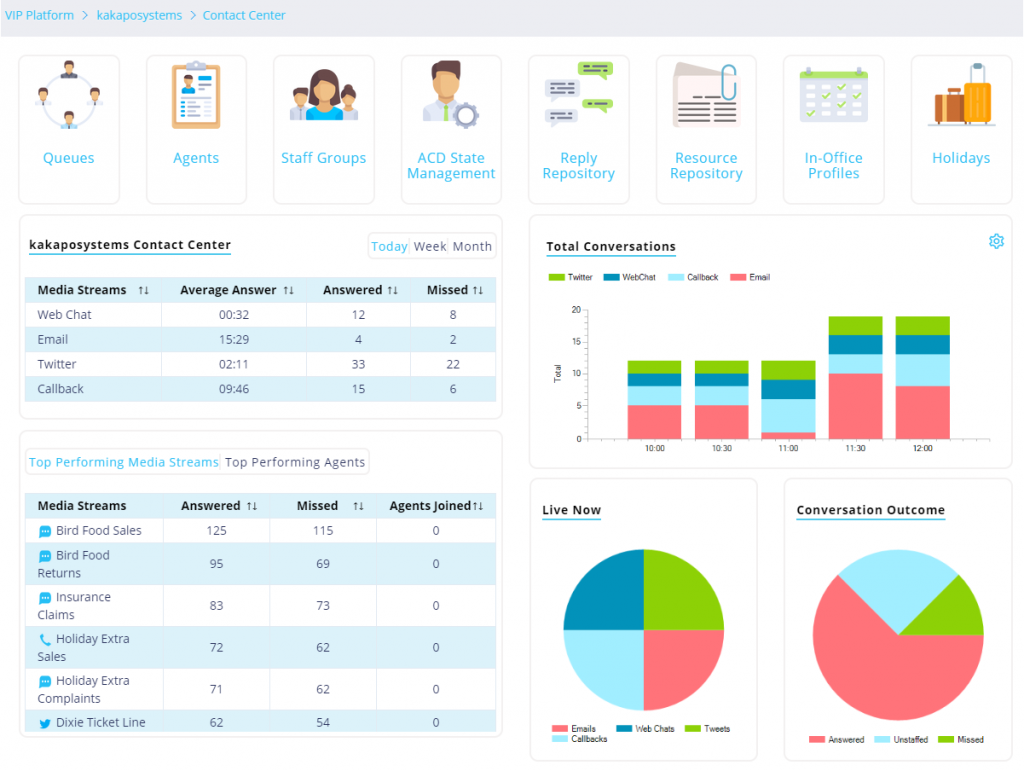 Keep tabs on your metrics to help deliver the highest quality of customer service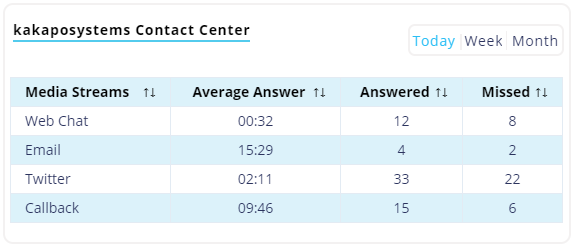 Overall Contact Center
Quickly understand how all the Web Chat, Twitter and Email Streams are behaving across the entire Contact Center
Where Do The Agents Need To Be?
Toggle the bar chart to view activity by hour, days and weeks to learn when your busiest times are and where to assign Agents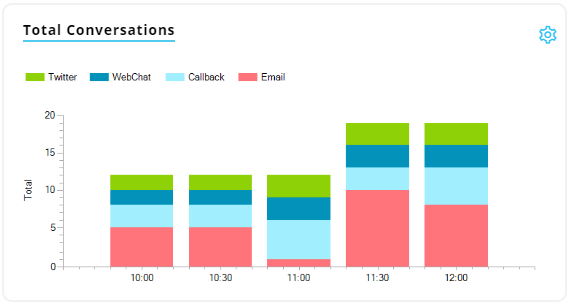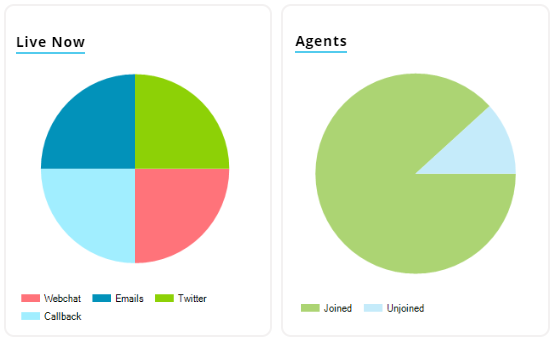 Real-time Behaviour
Understand how the Agents and Media Streams are behaving right now to quickly make informed decisions
Establish What's Happening Right Now
Are there more missed than answered conversations? Could it be because there's only 5 out of 17 Agents joined to the queue?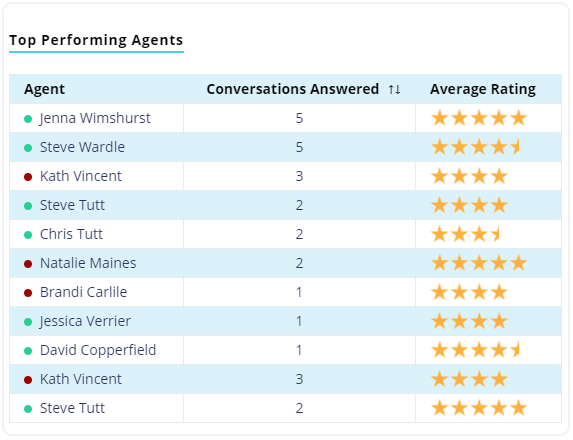 Agent Gamification
Which Agents are answering the most Web Chats and who's receiving the best feedback from customers?
Supported Features

Agent Gamification
Encourage competition with the top performing Agent stats for Queues and Media Streams