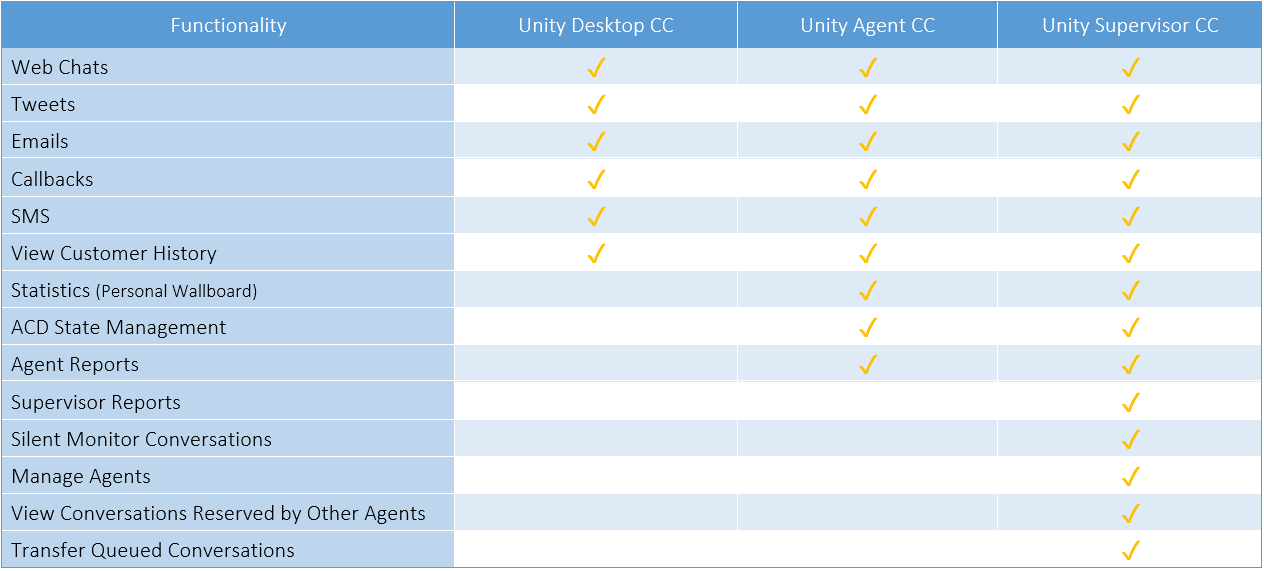 Supported Features Included with Unity Contact Center

Blended Agent Experience
All incoming conversations are presented within the intuitive Unity Agent interface.

Intelligent Agent ACD
Agents availability changes according to what type of conversations they receive

Pure Cloud Solution
Easily scale Queues, Media Streams and Agents without limits or bottlenecks.

Copy & Paste Deployment
Define the Media Stream behaviour then just paste the JavaScript into your web page

Salesforce & CRM Integration
Integrate a wide range of CRM platforms to facilitate contact lookup and "popping"

Advanced Routing
Unity's sophisticated routing connects customers to the best equipped Agent
Supported Features Included with Contact Center

Introducing Contact Center for BroadSoft
Requirements for web chat and multi-channel customer contact are coming down market from Enterprise to the SMB

How To Build a Web Chat Queue in 3 Minutes
Unity Contact Center takes just minutes to setup and deploy to customers. Let's do it live!