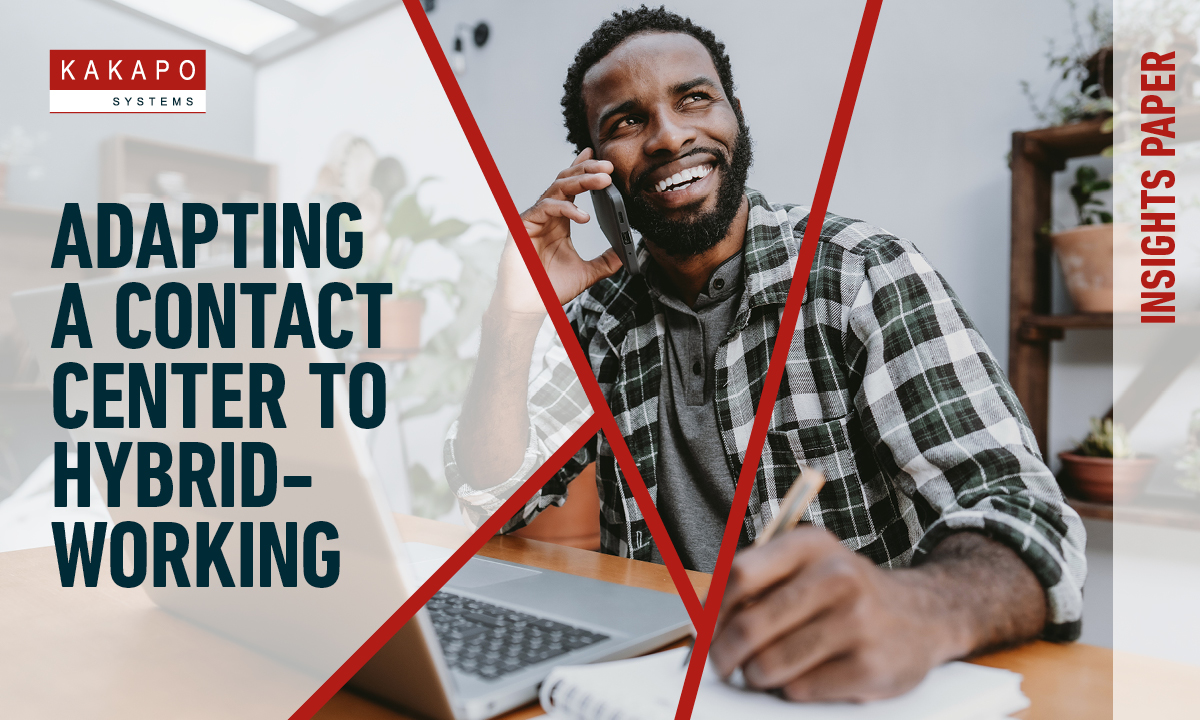 Insights Paper | Adapting a Contact Center for Hybrid – Working
In this Insights Paper we explore how a new approach to hybrid-working can boost the employee experience and enhance productivity.
The legacy of COVID-19 has completely changed the business world as we know it. Among many disruptions and changes to certain industries, one sweeping change has been in the way that we work.
However, hybrid working has completely changed the concept of the office from a physical, to a digital infrastructure. As such, call and contact centers have been required to invest in cloud-based solutions which fill the role of a cloud based 'digital office' with all the processes utilized by contact center employees, available as intuitive software that only requires an internet connection and a windows device.
Download this paper to discover:
The history of hybrid working.
The impact of hybrid working on call and contact centers.
Why employee satisfaction is leveraging customer satisfaction.