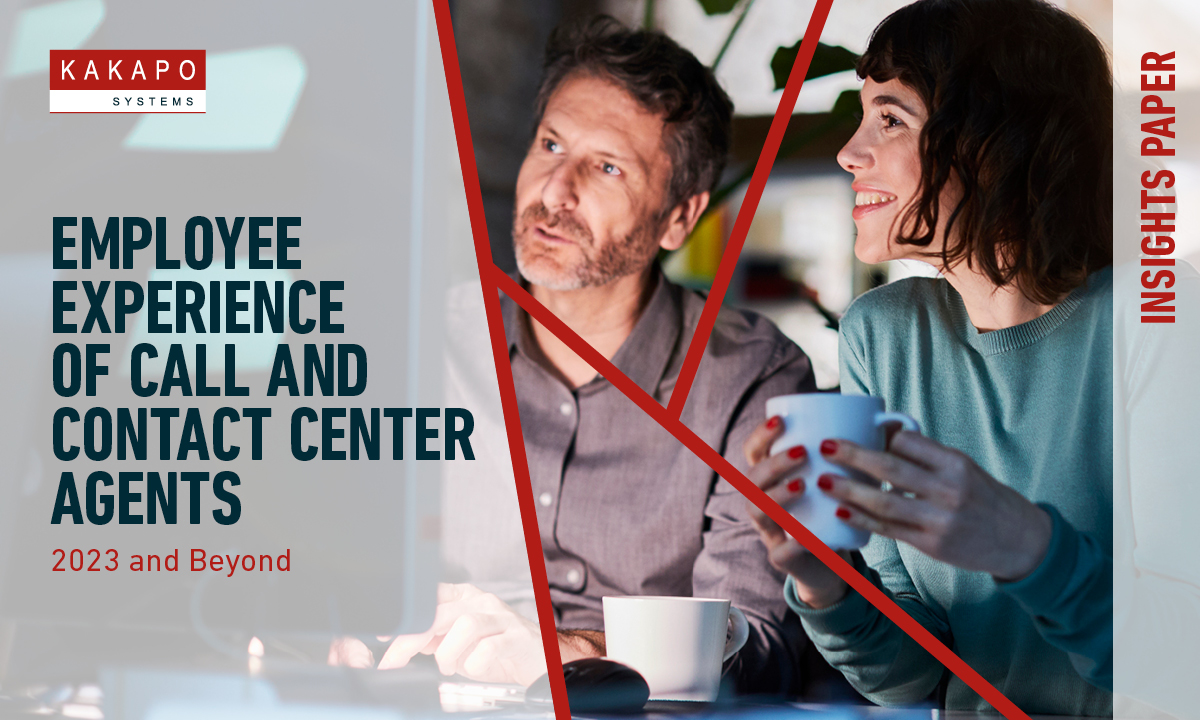 Insights Paper | Employee Experience of Call and Contact Center Agents
In this Insights Paper we explore the link between exceptional customer service and the employee experience of Agents working in Call and Contact Centers.
The provision of an exceptional customer service has been one of, if not the most important goals of almost all customer facing roles and departments. A great customer experience is not just one of the many deciding factors that drive a potential purchasing decision, but also a significant influence on customer retention and the levels of trust, goodwill, and likelihood for a customer to then recommend the business to others.
At the heart of providing this perpetually sought after five-star customer experience, call and contact centers take the role for many businesses as the most vital customer touchpoint. With call and contact centers being the environment in which customers engage in a dialogue with a business.
This human-to-human communication and even to some extent, artificial intelligence to human contact, still relies significantly on call and contact center agents. Who much like customers themselves, require their own positive experience to ensure they can in turn, provide the best possible customer experience.
Download this paper to discover insights on:
The link between exceptional customer experience and employee experience
What is employee experience?
Employee issues facing Call and Contact Centers
Core components for improving Agents employee experience
Integration of core concepts for actioning change