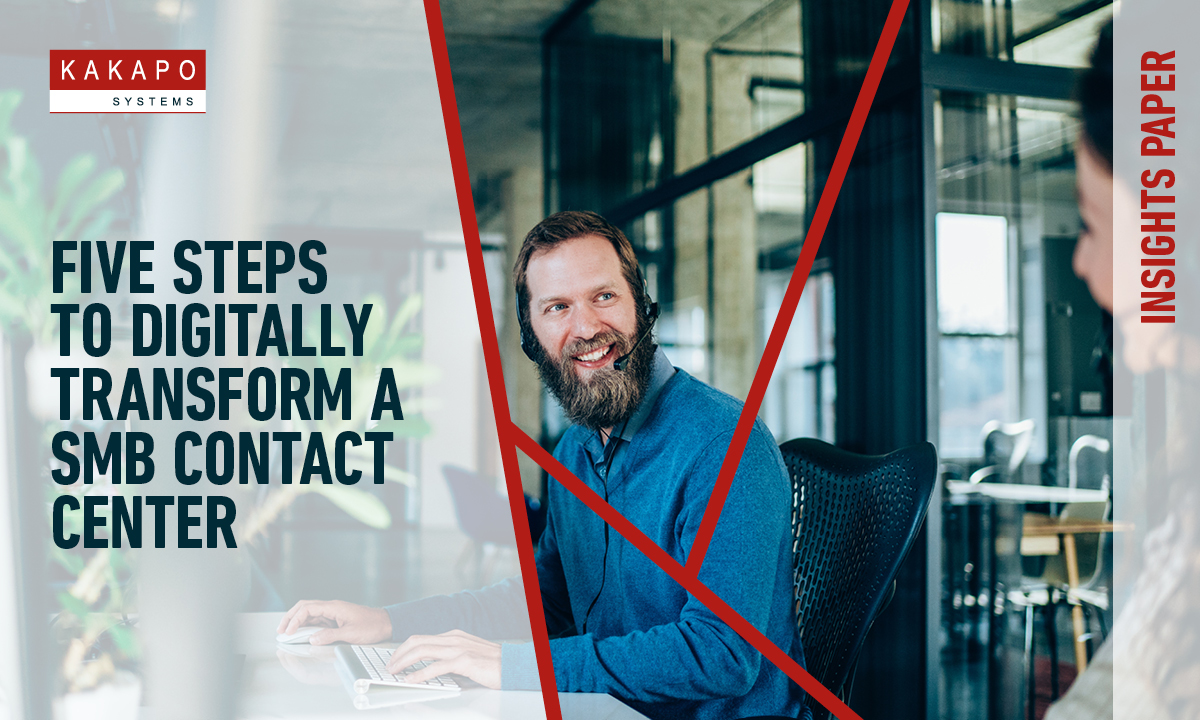 In this Insights paper we share five recommended steps to digitally transform a SMB Contact Center.
Customers of today are intelligent, informed and digitally educated and their expectation of customer experience has been pushed to a new level. As such, the need for digital transformation becomes critical when looking to gain and retain customers, with one study revealing that 83 % of customers claim good customer service is the most principal factor outside of price and product, when deciding what to buy.
As we are all aware, customers now have access to ever-expanding digital options for communication. Therefore, it becomes super important for businesses to allow their customers to connect through the communication channels of their choice whether that's via email, SMS, social media, phone/mobile, Webchat, or other channel (also known as omnichannel).
Download this paper to discover insights on:
+ What is the goal for digital transformation?
+ The key steps and the combination of strategies it takes to achieve it
ABOUT KAKAPO SYSTEMS
At Kakapo Systems, we are software solutions providers developing apps that enhance call and contact center offerings for the Cisco© BroadSoft© platform. Our customers include some of the biggest telecom companies in the world. Our solutions are built for small to medium businesses, with an ethos that puts genuine human connection and intuitive, feature-rich, yet accessible applications at the forefront of our design decisions. We are an international company, with offices in London and India, supporting clients all over the world.
Discover more about Unity Contact Center