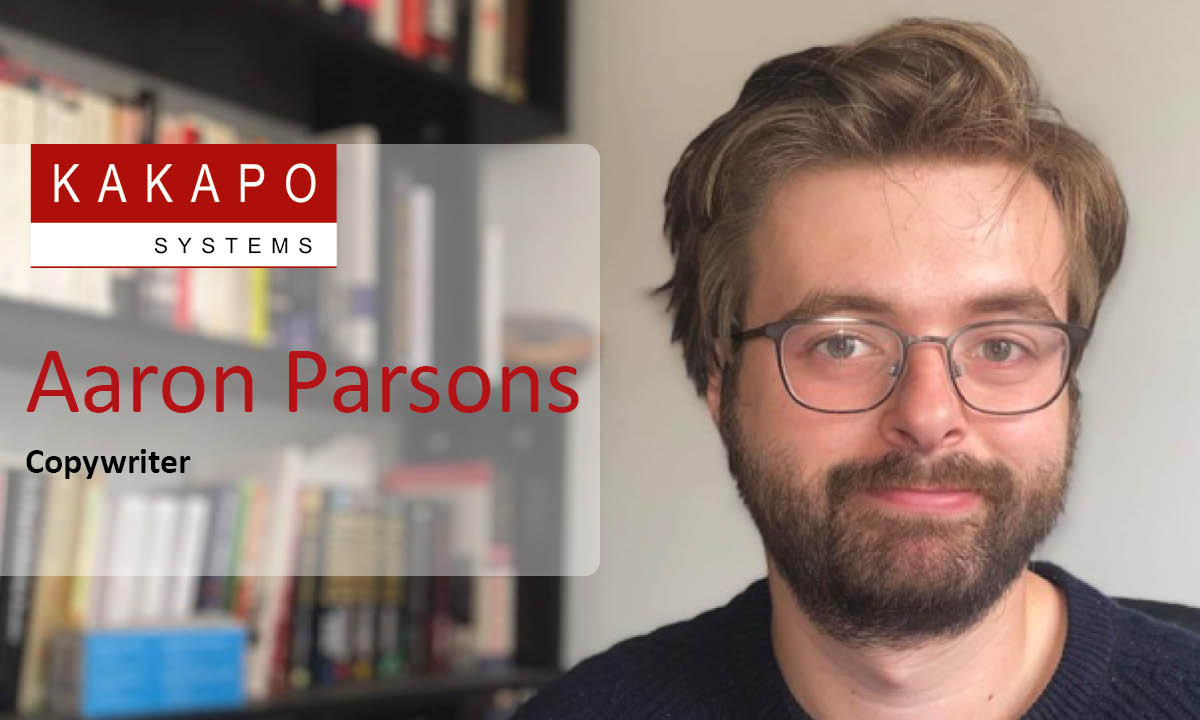 Meet Aaron Parsons, our new Copywriter in the UK 
We would like to officially welcome Aaron Parsons to the Kakapo team in the UK, taking up the role of Copywriter.
Aaron commented: "I'm delighted to join such an exceptional international team providing some of the most intuitive applications in the industry. The Kakapo Systems story is already fascinating, and a perfect example of a forward-thinking business and I can't wait to play a part in continuing to tell that story."
Emma-Louise, Marketing Manager commented: "Aaron is an excellent communicator and proven tech copywriter. He's a fantastic addition to the team! He'll be involved in telling the Kakapo brand story and a key part of his role is helping us with onboarding new clients. This includes the creation of next-level customer-facing marketing assets, that will add value to our clients go-to-market strategy and help them compete and win new business"
As you might expect Aaron has a passion for reading and writing (including writing a novel in his spare time) as well as cooking and travelling.
Welcome to the team Aaron!