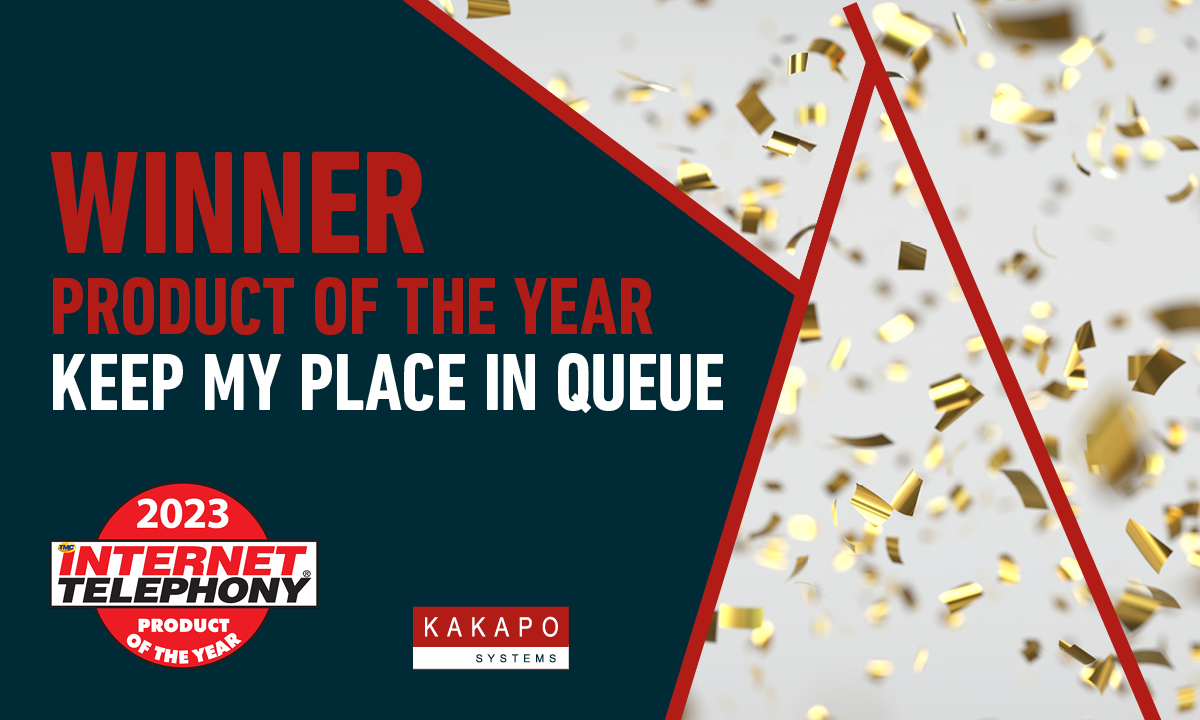 We are delighted to announce that our virtual call queueing software solution 'Keep My place in Queue (KMPIQ)' has won a TMC 2023 Internet Telephony Product of the Year Award.
The 24th Annual Internet Telephony Product of the Year Award recognises and honours companies that have developed exceptional VoIP and IP Communications products and services.
Steve Tutt, Co-Founder and Commercial Director at Kakapo Systems said: "Being forced to wait in queue is the most negative inbound contact experience you can put customers through, and it's completely unnecessary. Keep My Place In Queue, where the caller can leave the queue and get called by an Agent when they reach the front, can transform customer happiness by changing the inbound experience from passive to active. By adopting KMPIQ, brands can eliminate abandoned calls and reduce "hold stress" for both callers and Agent teams.
"I am honoured to recognize Kakapo Systems with a 2023 Product of the Year Award for its commitment to excellence and innovation," said Rich Tehrani, CEO, TMC. "In the opinion of our judges and editorial team, Keep My Place in Queue (KMPIQ) has proven to be among the best communications and technology solutions available on the market. I look forward to continued leadership from Kakapo Systems."
About Keep My Place in Queue (KMPIQ)
Keep My Place in Queue (KMPIQ) is as an add-on capability for the BroadSoft ACD solution that allows inbound queued callers to request a call back when they reach the front of the queue. The key features of the KMPIQ solution are its capability to eliminate the prospect of abandoned calls, whilst preventing customers from physically waiting on hold.
KMPIQ is an intuitive virtual queueing software application with no slots or limitations, suitable for Call and Contact Centers of any size. Inbound callers receive a customizable comfort message followed by an option to press '0' and receive a call back later. KMPIQ provides additional levels of comfort to the inbound caller, by allowing them to continue with their own routine, and the agents, by reducing potential overflow and giving them more manageable control over inbound calls. In opting into a KMPIQ call back, inbound callers enter a virtual queue with its own set of metrics, including assigned call backs, closed call backs and average call back duration.
KMPIQ is available on both standard and premium ACD queues and utilizes the existing BroadSoft ACD system, requiring no additional engineering or licenses on the BroadSoft platform.
Learn more about Keep My Place in Queue and request a free trial