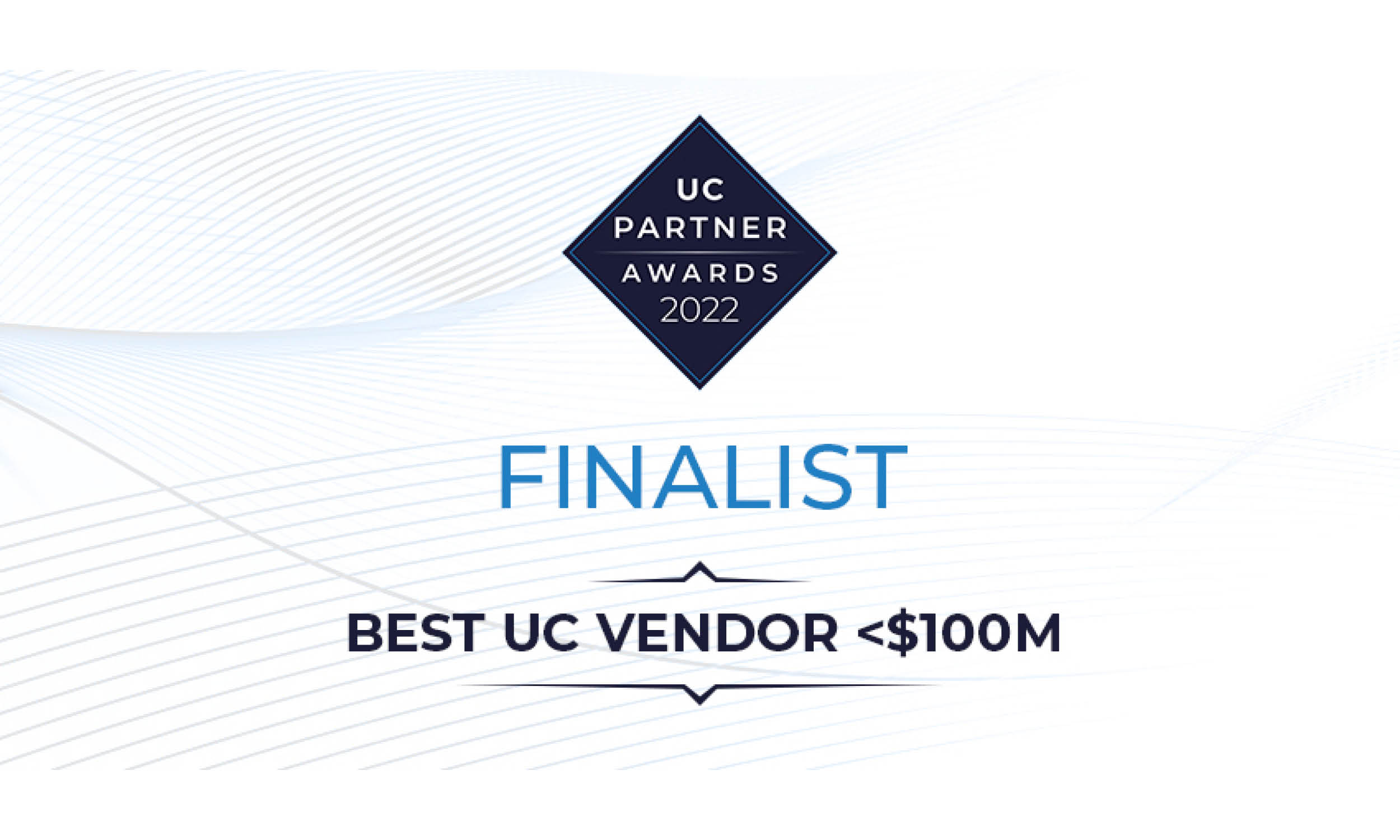 We are excited to announce that we've been nominated as finalists to win 'Best UC Vendor (<$100m)' Award at this year's UC Partner Awards.
The UC Partner Awards 2022 is a global awards event which celebrates channel success in the UC and Collaboration industry. The 2022 Awards aims to recognise the talent within the industry at a time when channel partners are supporting customers to innovate and maximise their investments in UC technology.
Steve Tutt, Commercial Director at Kakapo Systems commented: 'We are absolutely thrilled to have been shortlisted for the 'Best UC Vendor (<$100m)' Award. As innovators within the industry, we have always sought to not only apply our own deep-rooted knowledge to provide the best possible software solutions, but to constantly improve, based on feedback from our valued customers around the world. Our apps are the result of this, and of the hard work and dedication by our two amazing teams in the UK and India. We are delighted!'
We would like to express our warm thanks to the judges. The winner will be announced at the Awards ceremony on Thursday, 17th November 2022.
See Kakapo featured on the Shortlist: UC Partner Awards 2022 Finalists