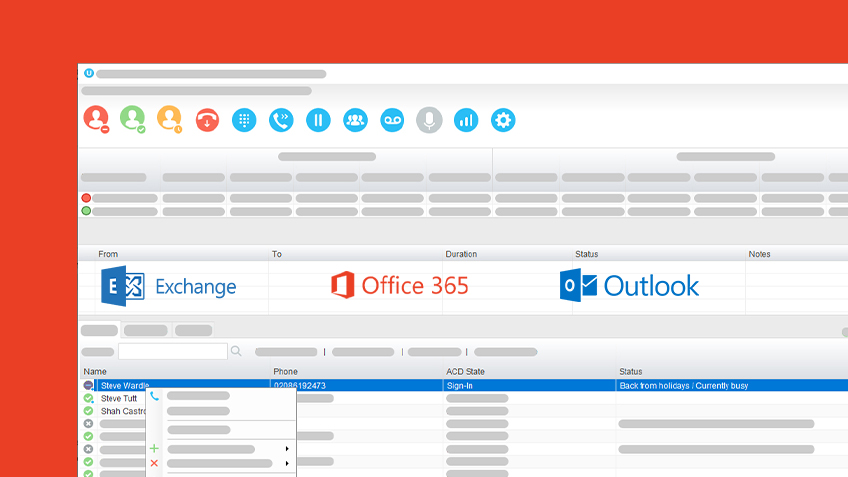 Unity's Reception console for BroadSoft now connects to Exchange, Office365 and Outlook in order to display appointments and meetings for any users within the Group or Enterprise.
View the calendar events of a colleague for today and tomorrow:
Simply right click a contact and if they have shared their calendar permissions with you then you will be able to see their appointments and meetings for today and tomorrow. Users can also configure what time the calendar starts and finishes. E.g. 9am – 5pm.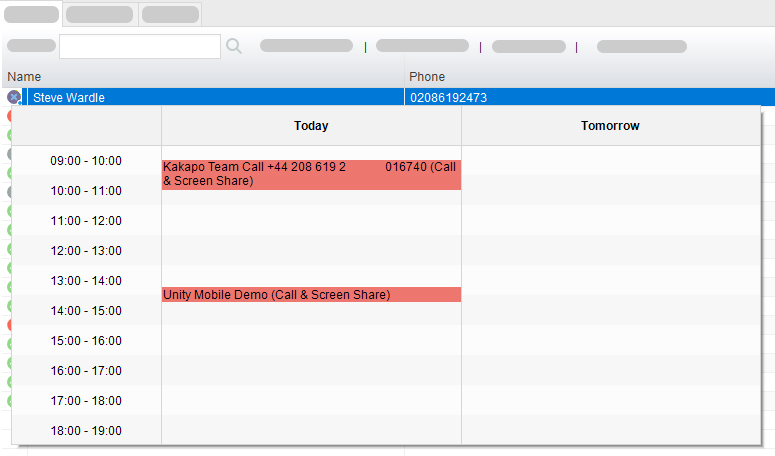 Display meetings in the Status bar of your colleagues:
Reception users can choose to display their colleague's current calendar status in the Status bar and have the Monitored User icons change depending on the status that has been selected for that particular meeting.

Additionally, users can choose to display the time and location:

All configuration and options can be set in Settings: