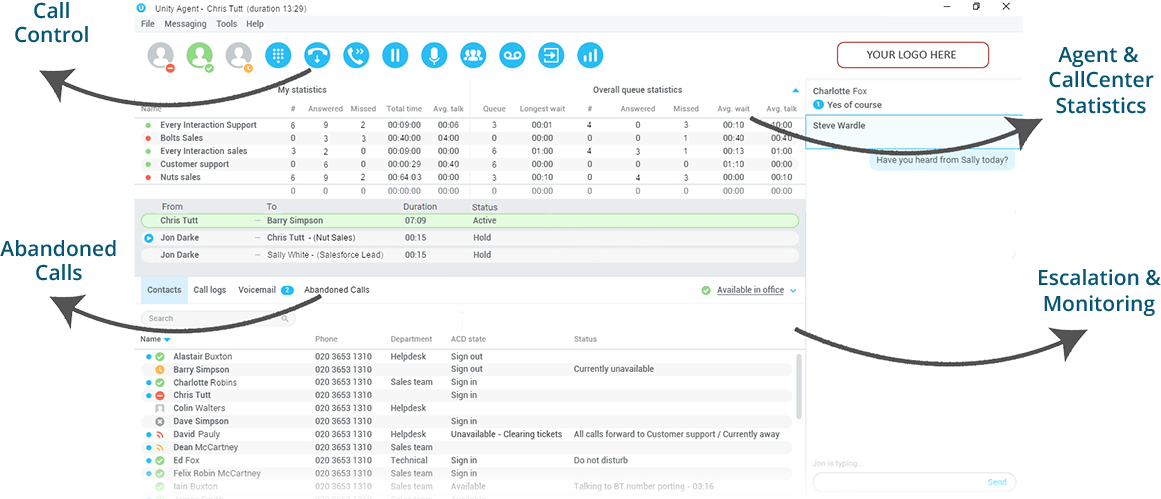 Unity Call Center Solutions
Designed to work with BroadSoft Standard and premium call center services, Unity supports all available features including inbound and outbound DNIS, ACD and Disposition codes. Supervisors have full visibility and control of their Agents with configurable thresholds to alert them of potential problems.
Unity Call Center Features

Personal Wallboard
Will show Agents their own metrics, such as calls answered, as well as overall queue statistics such as Calls In Queue and Longest Wait.

Deep CRM Profiling
All incoming calls will be profiled against the CRM.
This allows Supervisors to make informed decisions about call prioritisation

Team ACD State
Supervisors and Agents can see the ACD State and availability of up to 30 of their
colleagues.

Force Disposition Code
Agents are forced to assign a Disposition Code to the previous call when they select Available ACD state

Template Automation
Settings for Agents in the Group can be saved in the Unity Cloud as a template and pushed for automatic configuration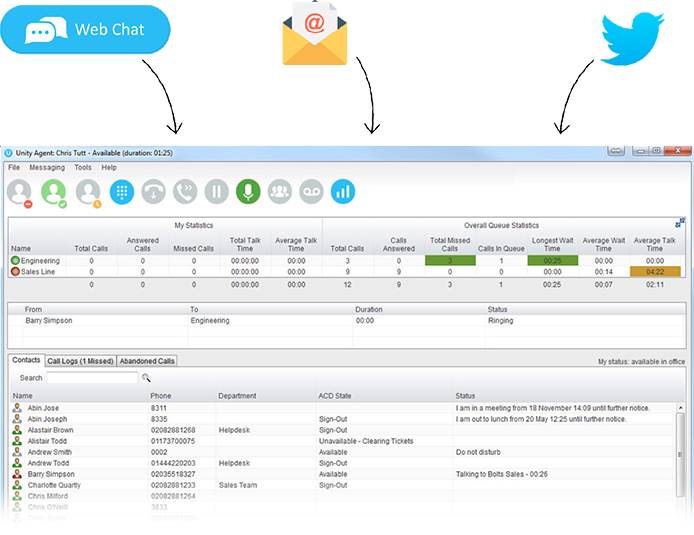 Unity Contact Center Solutions
Unity contact center is an overlay for the BroadSoft ACD call center that will support Web Chat, Web Call-Back, Email and Twitter queues. All media types are blended for the user, allowing them to multi-task different incoming customer traffic.
Get Your Unity Call Center Apps Trial Now!
Request a free demo and we will help you create your contact center today, complete
with CRM integrations and settings configuration.