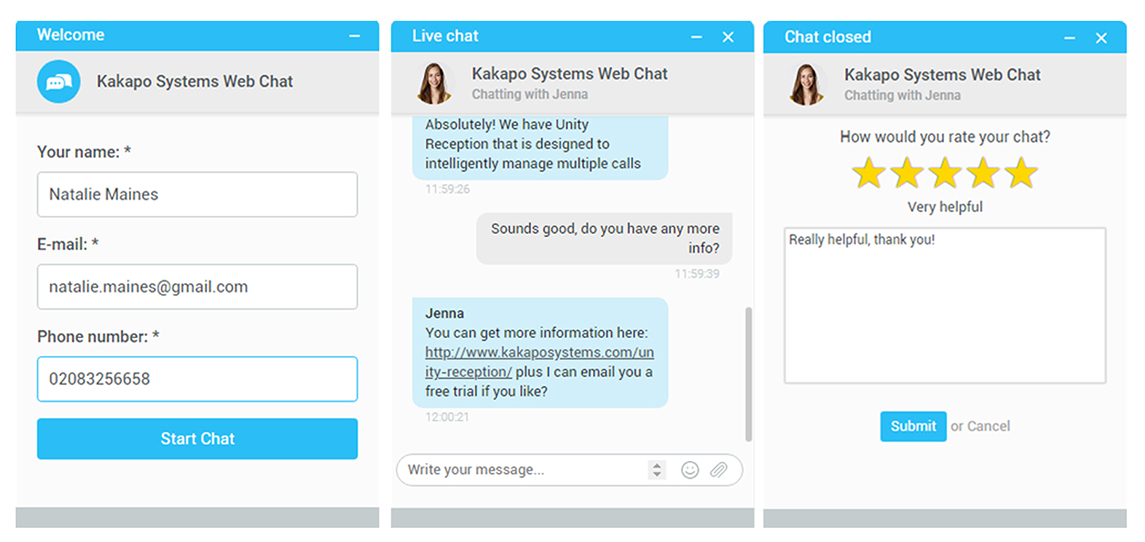 Everybody likes feedback, right? That's why we have introduced optional ratings for post-chat visitor scoring. Compare Agents or Media Streams across your contact center
We have now released a 5-star rating option for Web Chat media streams. This option can be enable for specific streams and allows the visitor to choose from 1 to 5 stars after the chat has closed and also submit a comment. The Personal Wallboard will show the Agents own average rating for the day and also the average rating for web chat media stream overall.
Web chats that are being automatically journaled into the customers CRM will also record the rating and comment. These ratings are being incorporated into the Contact Center Reporting that is in development and will also be available in Unity Dashboard.