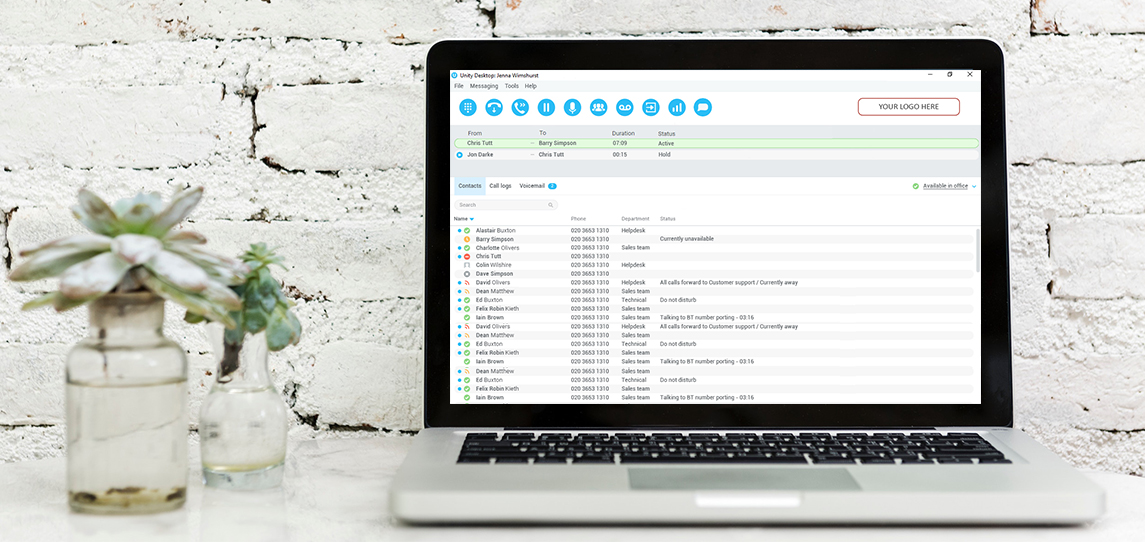 The new Unity UI, coming first the web apps and then the Windows clients, has some new icons for the Contacts BLF tab, but the changes are more than just cosmetic. We are now combining both hook state and XMPP status. Previously, Unity displayed XMPP in the "Status" field, but this is now reflected in the monitored users icon itself. In the past when a user was on DND or Unavailable they would be grey. Now we have the following icons.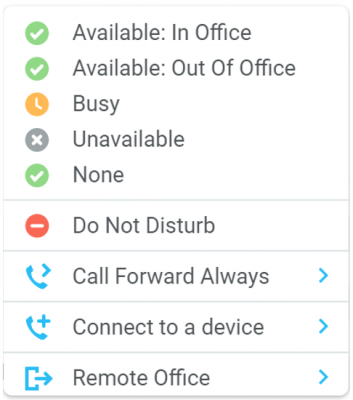 If a user is on Busy, for example, but off-hook then they will still show as engaged with
, but when they end their call they will show 
. So hook state will take precedence over XMPP
We have also removed the envelope to indicate that a monitored user was available for IM and replaced it with a blue dot. This will indicate that the user is online with either Unity or UC-One for chat.