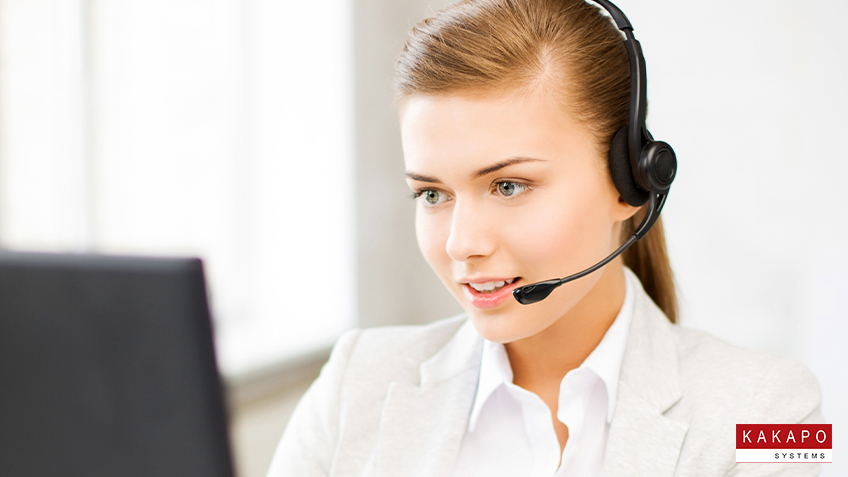 Moshe Beauford, UC Today – October 11th, 2019
Unity Reception improves upon BroadSoft UX and CX through robust reception features
Receptionists are vital to most organizations because they are the first face a visitor sees. They are likely the first point of contact for anyone calling companies, too. Receptionists even play a pivotal role in the sales process – acting as the first point of contact for most sales leads.
Receptionists also do a lot to ensure they maintain a professional environment with everyone from customers, to employees, partners, and even new clients. All this, intertwined with the complexity of handling unpredictable call volumes makes receptionists essential to any organization.
Unity Reception's latest updates cater to receptionists who find themselves with a queue full of calls. Steve Tutt, Kakapo System's Marketing Director told UC Today:
"The first call experience is crucial in the impression a prospective customer has of an organization. As such, front desk call handlers have an essential role in providing warmth and elegance at the initial contact"
"With Unity Reception we wanted to improve the call handling process and provide a 360-degree context of both incoming calls and the presence of internal users."

Unity Reception's New Features
Unity Reception already enables users to see all calls in a queue, manage many calls, view organization-wide user availability, and more. Tutt told me about an innovative new feature they added that heightens this experience. It brings more data to receptionists via Outlook, indicating any calendar events that appear so receptionists know when someone is free to talk.
If there are events in a person's calendar, this status shows in Unity's presence. This is delivered using a real-time feed direct to Exchange or Office365 and will show the user as 'busy' or 'free' depending on how they set up the calendar event.
Addressing another obstacle those from large enterprises face, Unity Reception users can now perform dynamic searches. This allows them to find any teams within organizations, including sales, marketing, product development, and management."The ability to dynamically search presence for users means we can scale up to any number of users in an enterprise, Tutt said."
To further extend utility, Unity Reception integrates with CRM software like Microsoft Dynamics and Salesforce. This eliminates the communications silos that exist between BroadSoft directories, popular CRMs, and other scattered sources of customer data so all information appears in a centralized location.
Reducing Receptionist Stress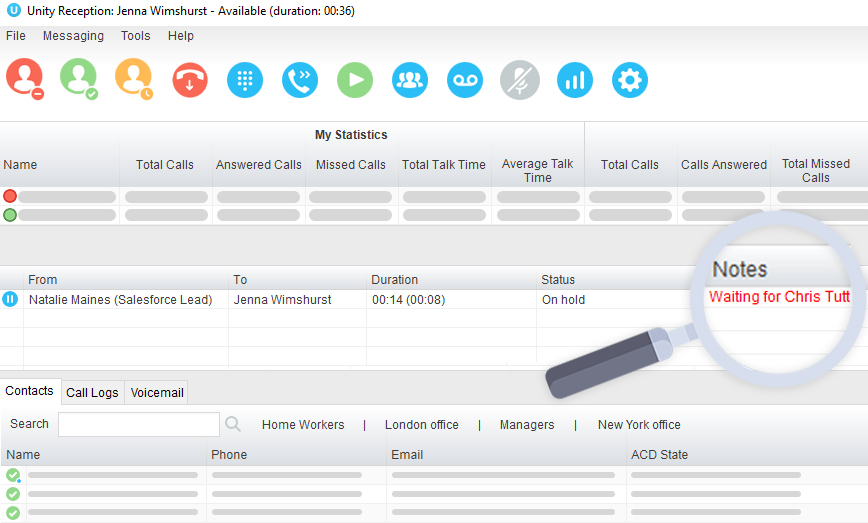 Unity Reception's final updated feature addresses receptionist stress – as most receptionists have to manage more calls than they can handle. It is, therefore, easy to lose track of what they're doing.
Trying to remember which call goes to who, the right moment to transfer a call, and keeping track of how long someone's been on hold is a lot to handle. If someone calls and the desired contact is unavailable, receptionists can see their status and place callers on hold. When they are available, receptionists see a green light that means the desired contact is available.
Unification is the ultimate goal of Unified Communications, and Kakapo Systems is on its way to doing just that. They hope to unite every aspect of business communications, something its round of recent updates demonstrates.
Learn More