Advanced Call and Contact Management
Equip customer facing and front desk attendants with a platform for outstanding call management and front desk support with Unity Reception. Featuring a dynamic Busy Lamp Field with contacts look-up, the ability to tag callers on hold and 'popping' notifications when desired extensions become free, Unity Reception's advanced functionality make it an ultimate front desk tool.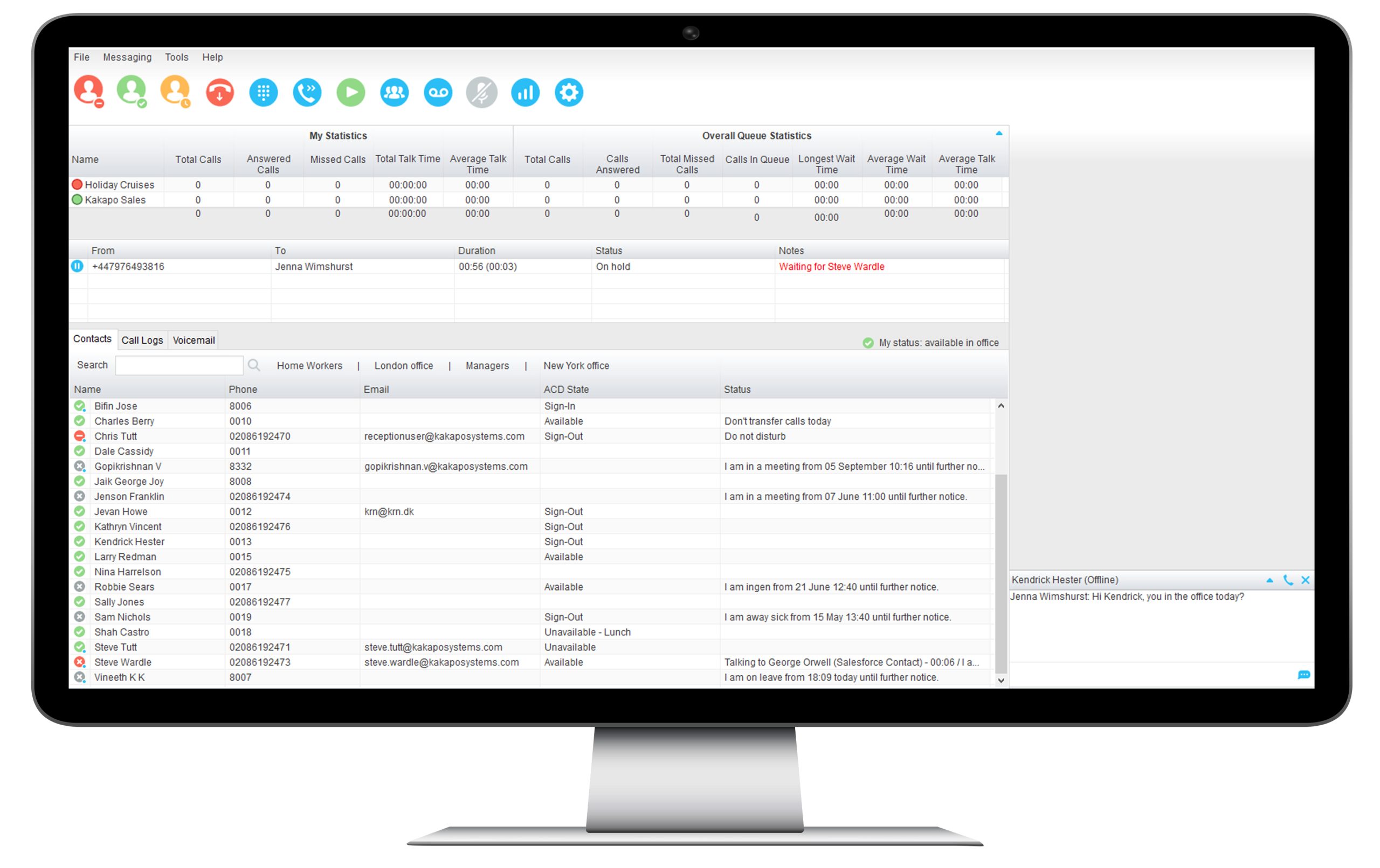 Call Control
Buttons for efficient call handling, such as transfer [blind and announced], conference, send to a user's voicemail, transfer to users mobile etc
Dynamic BLF Look-up
Unity Reception will dynamically search all BroadWorks directories, departments, extensions, mobile and email fields, and displays the extension status
Hold and Link
This essential feature allows the receptionist to hold and link a call to a busy user. Once the user is available Unity will notify or automatically transfer the call.
Calendar Integration
Know when your colleagues are busy by displaying calendar events for today and tomorrow
Active Call Window
Concisely manage transfers and ensure no one waits longer than they must. Once a desired extension becomes free, Unity visually alerts the receptionist so the held caller can be transferred across.
Service Configuration
Unity Reception allows the user to change the service configuration of other users. For example, if an employee is sick, the Receptionist can change their call forwarding to another number or employee.
50 User Busy Lamp Field
Gain quick, accurate information on the extension status of colleagues. Unity Reception graphically displays the extension status (busy, free, ringing) of up to 50 users. This list is user defined and any Unity presence is displayed as a tooltip.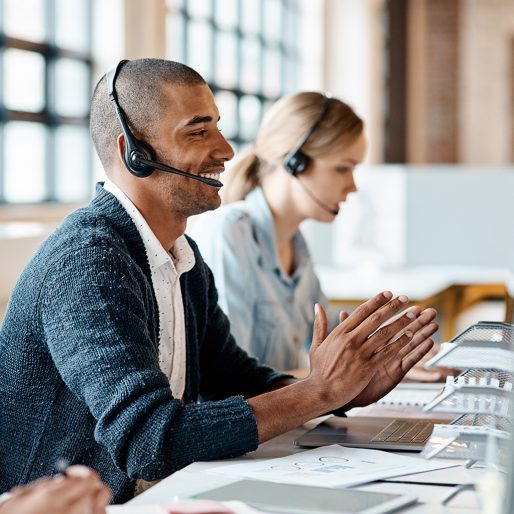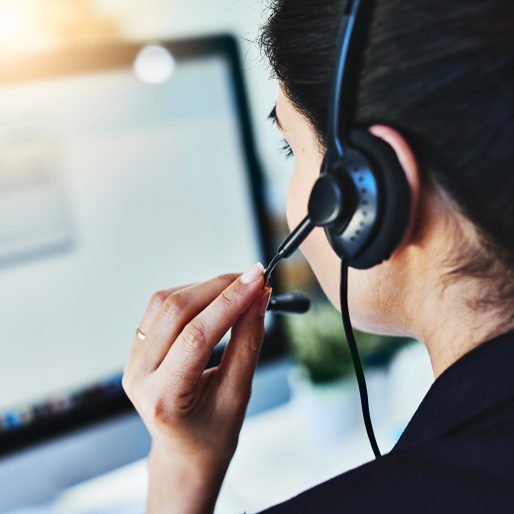 Blind, Announced and Warm Transfer
Transfers are the bread and butter of front desk environments. Unity Reception allows the user to perform blind, announced or warm transfers to a user's phone, mobile, or voicemail, with ease and precision.
Smart Call Handling
Gain access to an intelligent call management toolkit. Unity Reception's smart call handling functionalities allow users to handle calls simultaneously, conference, add notes to calls, hold and link and see who the caller was last transferred to.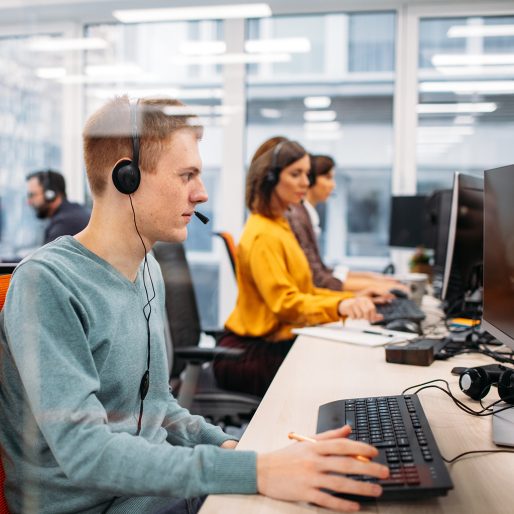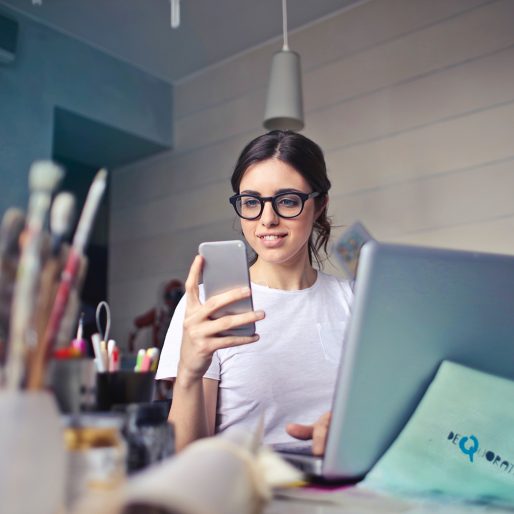 Fluid Communication Made Easy
Whether tasked with making lasting first impressions or providing internal support across various teams and departments, fluid communication is vital to front desk attendants. A user-friendly design, built for simple navigation, allows Unity Reception to streamline pivotal call management and support processes so that communication remains concise and impactful.
Drag and Drop
Designed for simplicity and ease of use, users can drag and drop calls and contacts to perform call and message management.
Contact Groups
Pre-defined contact groups of internal and external contacts can be pinned, making it easier to quickly find and load specific contacts.
Calendar Integration
Know when your colleagues are busy by displaying calendar events for today and tomorrow for selected users.
Quick Keys
Unity Reception's intuitive and dynamic usability means that all actions can be assigned user defined quick keys for fast, mouse-free use.
Adding Call Notes
Users can add a note to a call and when the call is transferred, either to other users or to call centers, the note is transferred as well.
Instant Messaging
IM a Unity colleague and drag a live call onto the IM session to transfer the call for truly smooth communication.
On Hold Notifications
Inbound callers, that are waiting for engaged extensions, can be tagged so the Receptionist can visually see who the caller is waiting for.