Full BroadSoft Call Center Reporting in 360 Degrees
Vision360 is a powerful analytics platform, offering real-time and historical data covering the entire scope of a call center. Harness unparalleled insight, take control of information management and utilize the tools for rich data consultation. Additionally, Vision360 allows users to optimize, enhance and drive exceptional call center performance with accuracy and ease, through decisive feedback and reports made available in graphical and tabular formats.
By providing deep analytics for Cisco BroadSoft Call Centers, Vision360 is a complete replacement for legacy ECCR reporting.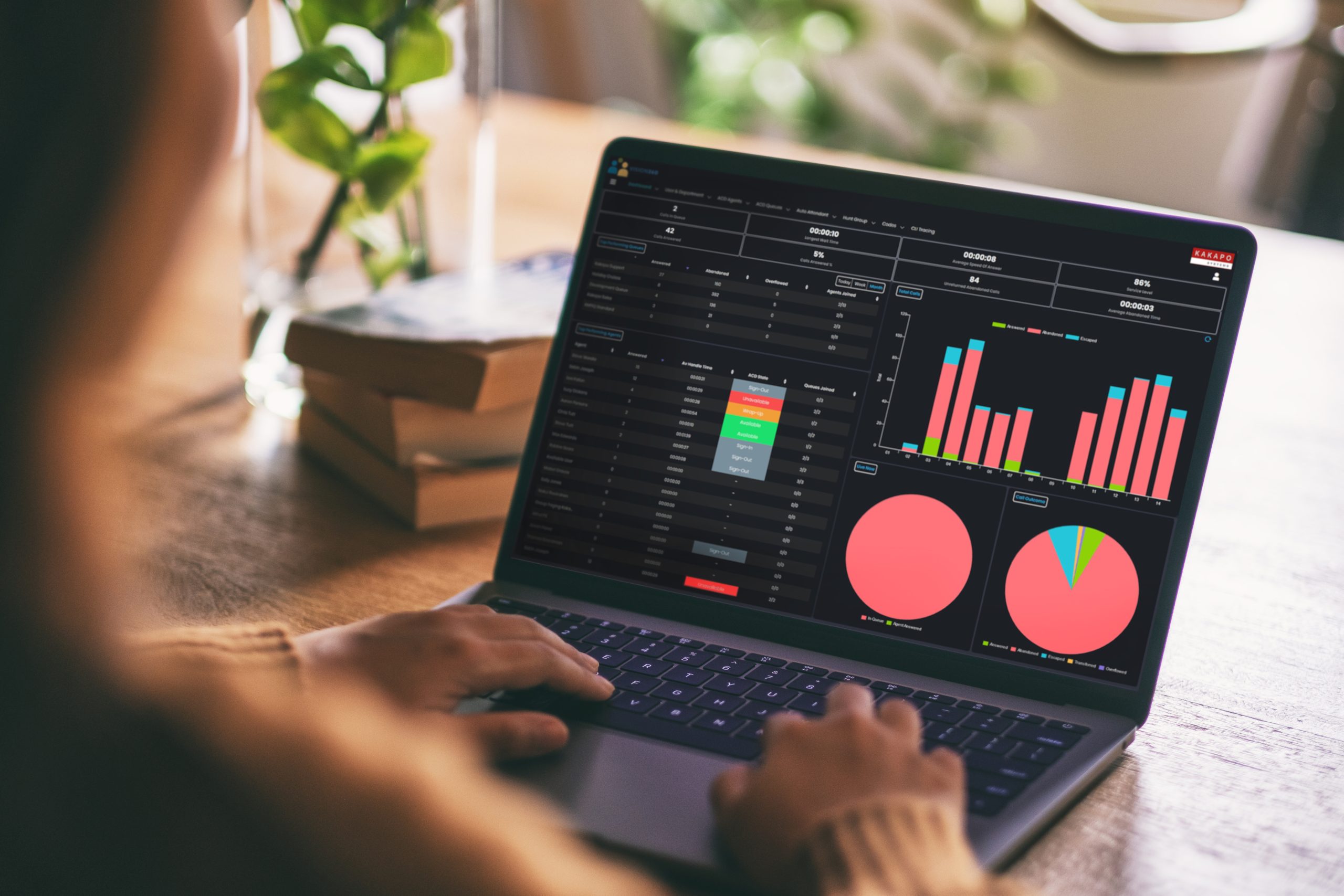 Built for Growth
With potential for infinite scalability, Vision360 is designed to grow with businesses, being the ultimate platform for monitoring critical metrics.
Superior Agent Management
Gain an overview of all agents, or take a closer look at individuals to gain a deeper understanding of their performance and provide support accordingly.
Plug and Play
Provisioning, setup and training has all been built for ease of use and simple navigation. By eliminating the time investment for provisioning and setup, users can jump straight in.
Enhanced Dashboard
Taking the instant feedback elements of a call center dashboard and blending them with detailed analytics, the Vision360 dashboard combines the best of both to provide users a robust dashboard experience.

Call Center Summary
Extensive incoming call handling metrics to understand overall call handling performance
Agent Time Management
Immediately visualise how Agents are spending their time.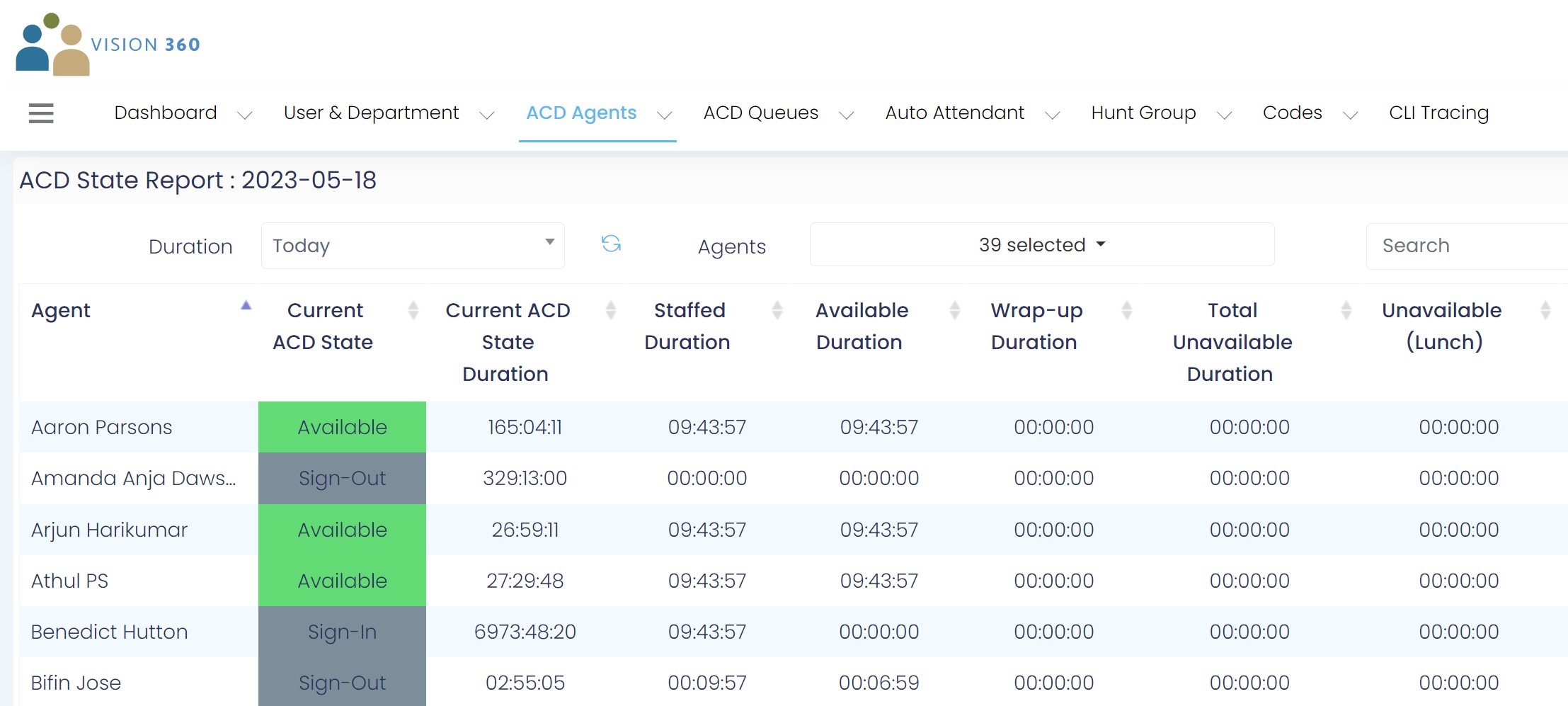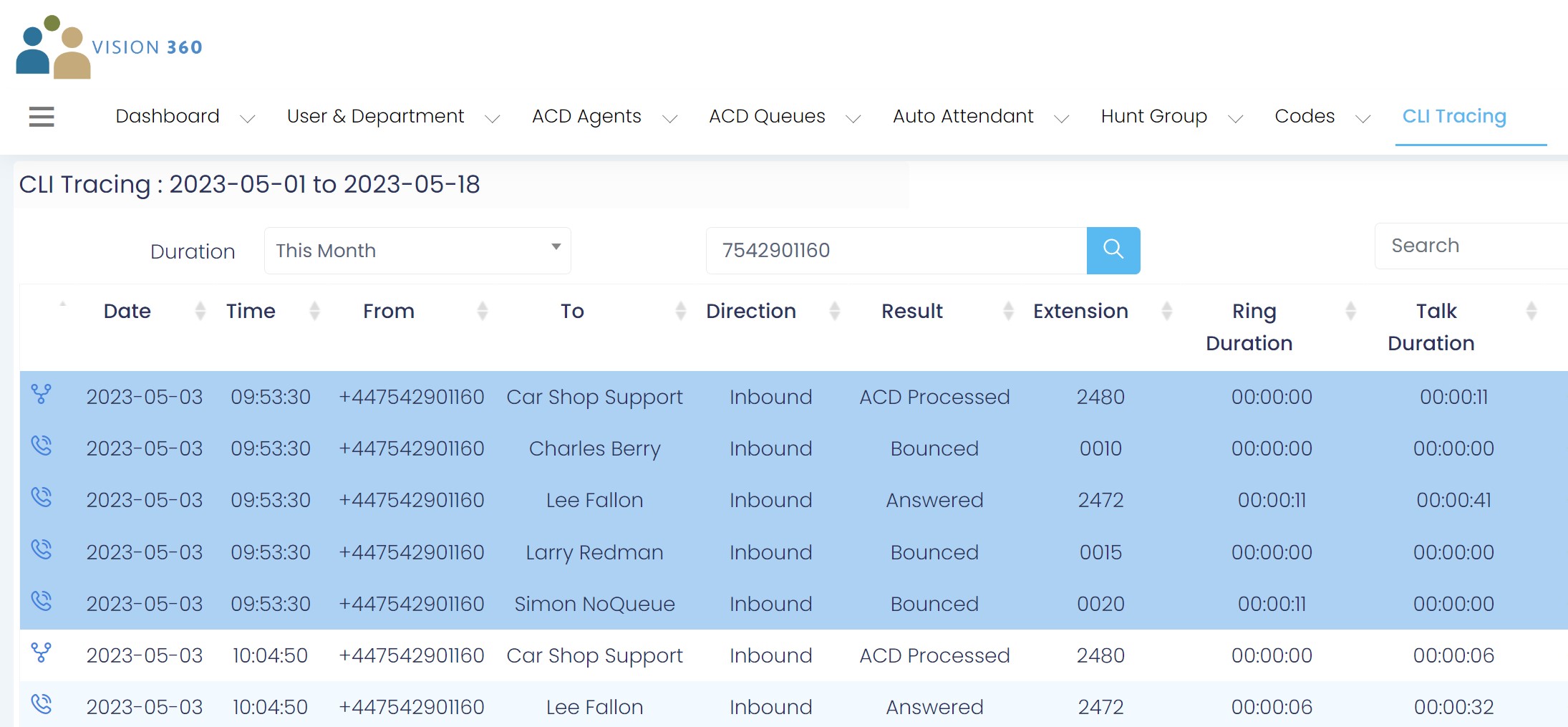 Call Life Cycle Tracking
Cradle To Grave Reporting allows users to see every leg of every call, inside and out by searching a CLI
Monitor Abandoned Calls
Improve abandoned call rates with access to view all Abandoned Calls that have not been subsequently answered or called back.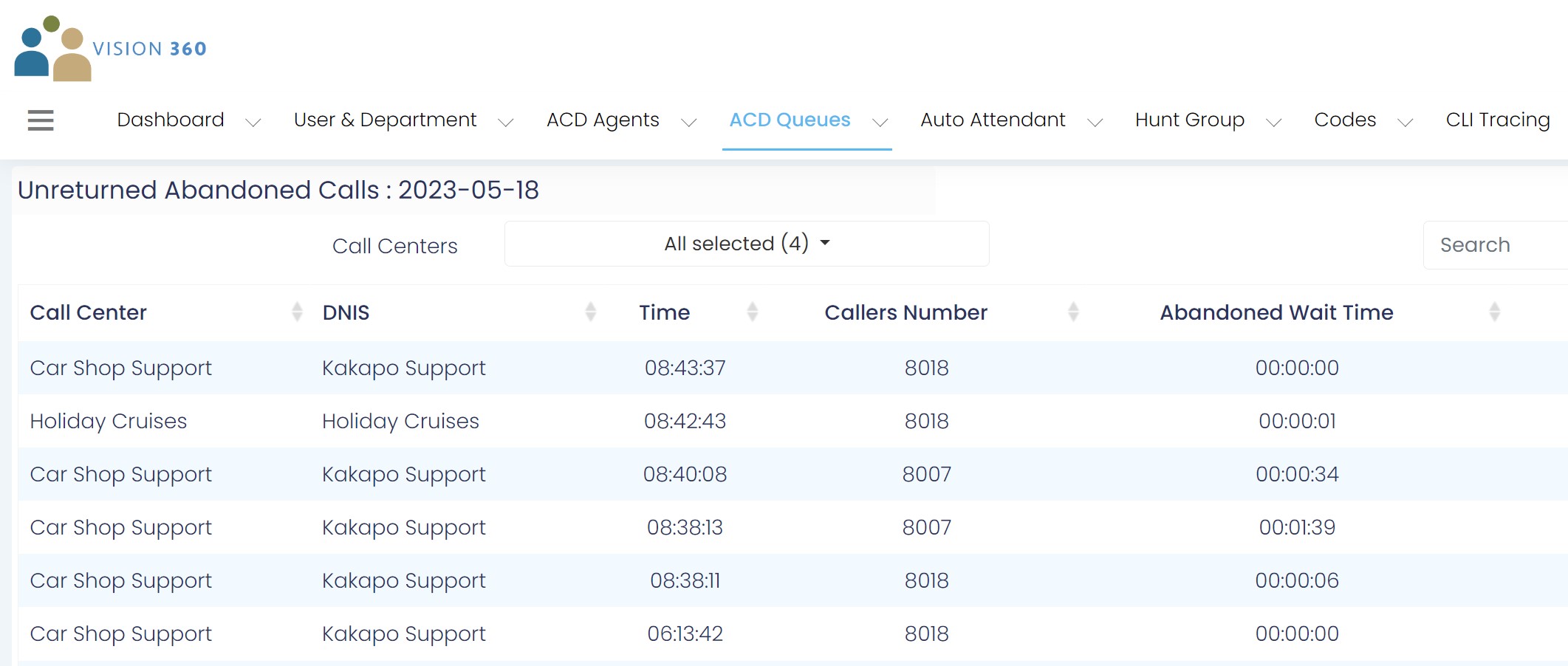 Complete Contact Center Reporting in 360 Degrees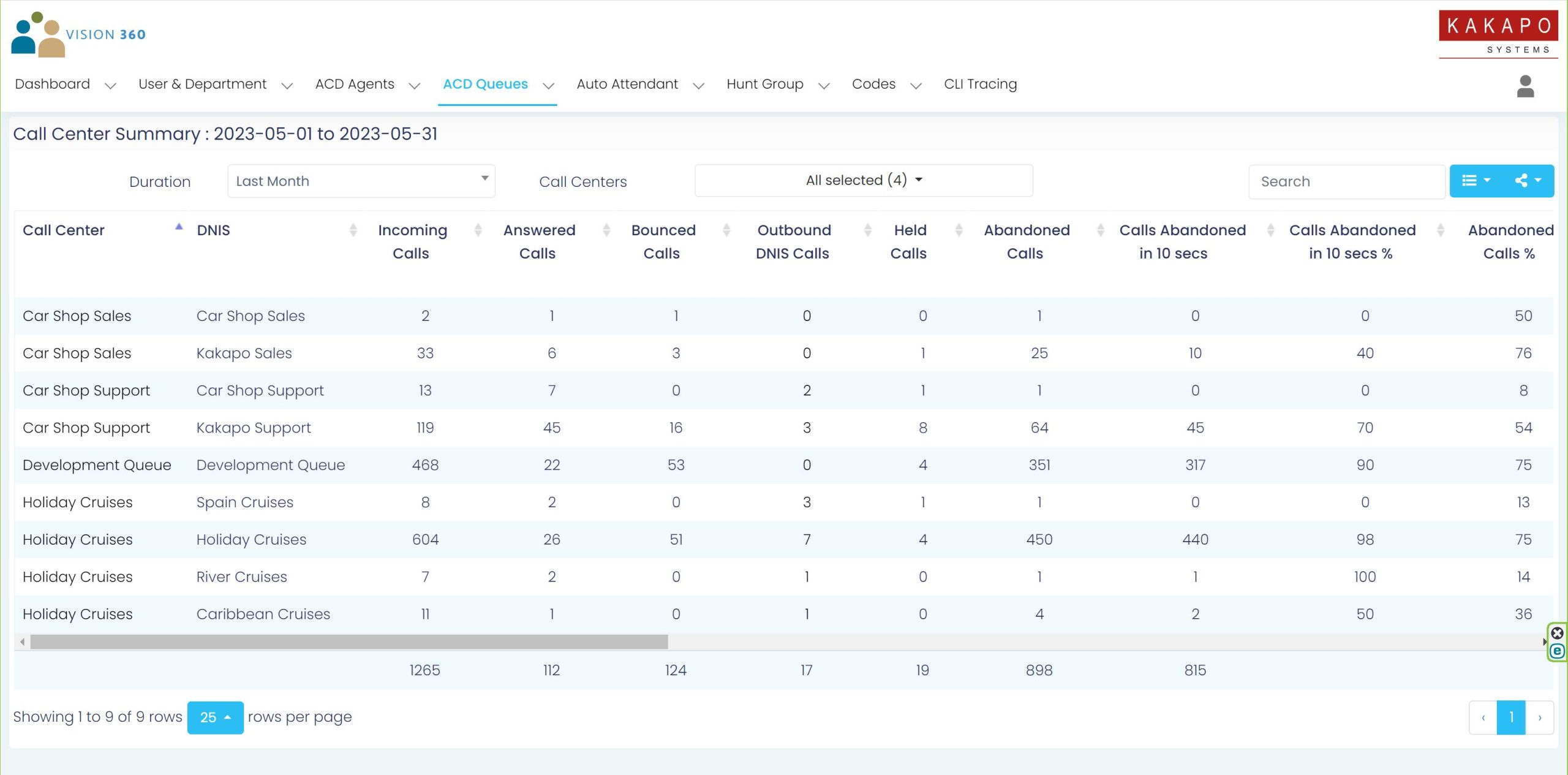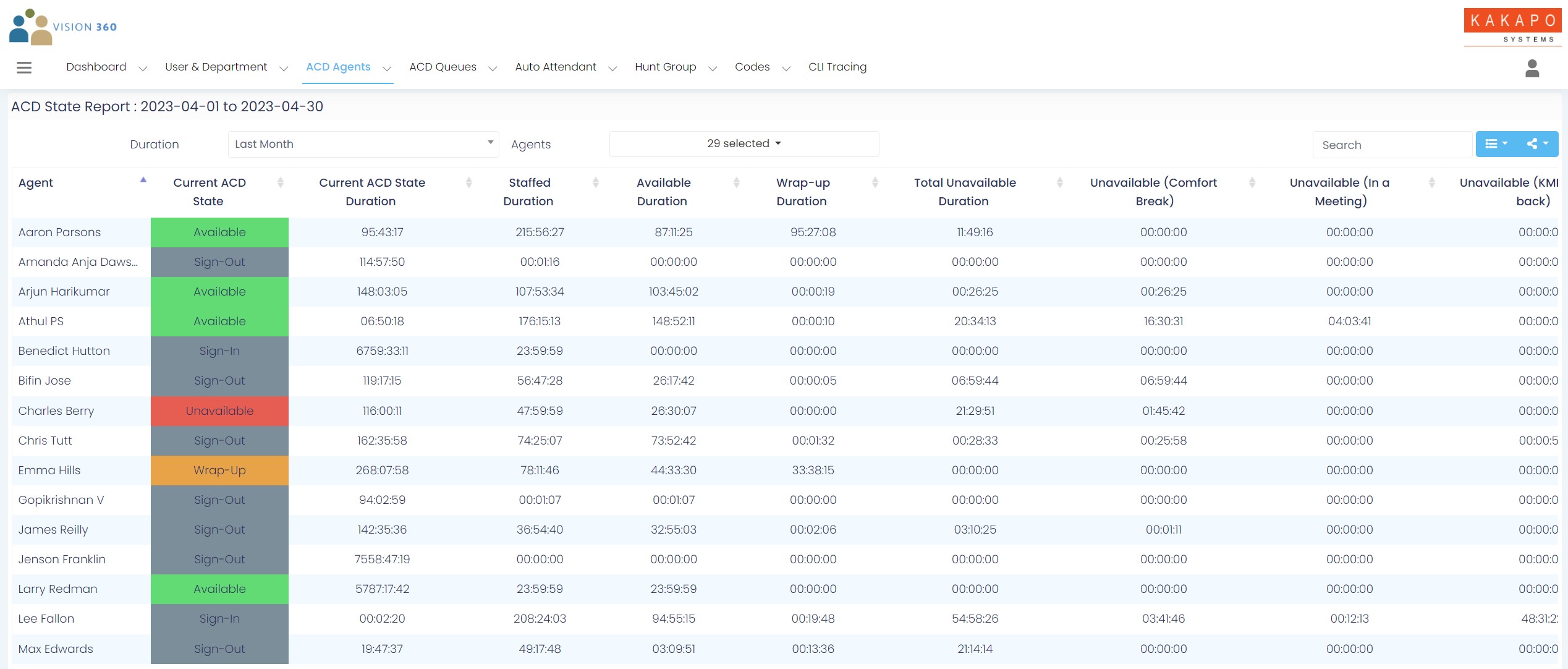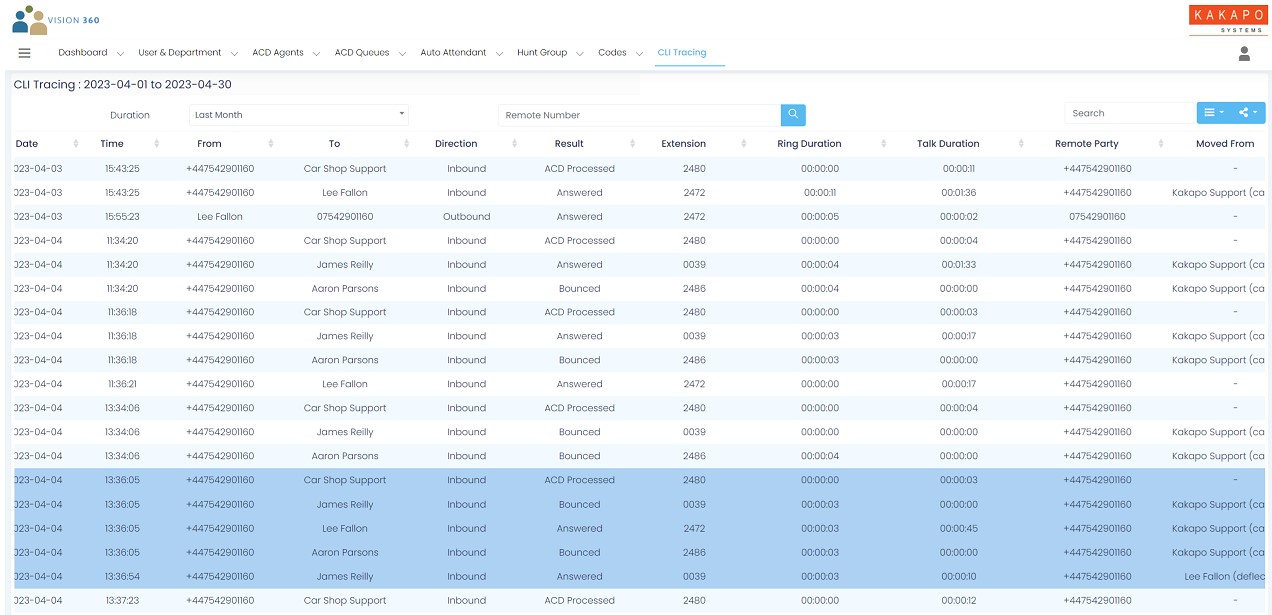 Access Key Metrics
With access to key call handling metrics, deep insight can help improve and shape excellent customer service.
Super Intuitive UI
Bring users up to speed swiftly. Designed for ease of use, the intuitive user interface means no hassle and zero training required.
Automatic Syncing
As new users, ACDs, auto attendants and more are added, automatic syncing means that each of these receive the right vision license.
Real-Time and Historical Reporting
Vision360 is complete with real-time and historical performance metrics meaning that customer service teams never miss a beat.